Large Numbers of Blue Jays Have Been Moving South Over Turkey Point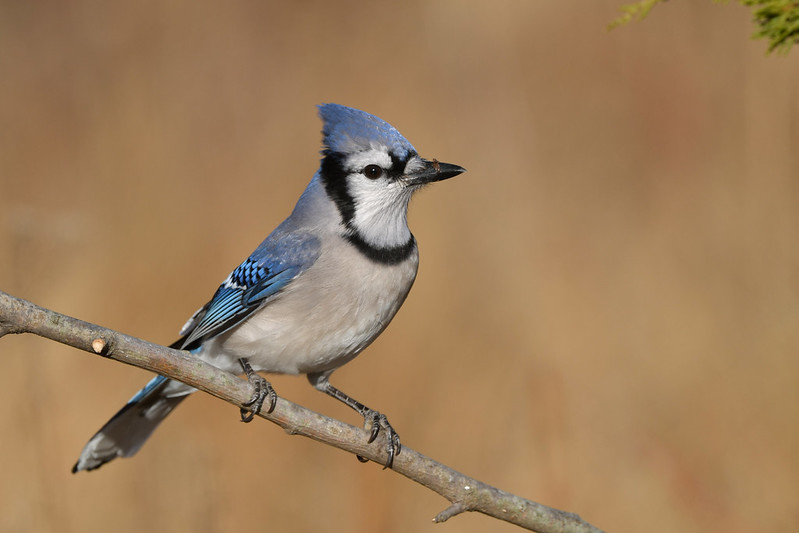 With the increase in cold fronts over the past week, large numbers of Blue Jays have been moving south over Turkey Point. In the past week Daniel Irons has counted over 1700 individual Blue Jays migrating south past the point, and numbers are expected to increase over the coming weeks.
According to the Cornell University website ??? ????? ?????, "[The Blue Jay] is the only New World jay that migrates north and south, and large flocks are observed flying over many hawkwatch spots, along shorelines, and at other migration overlooks, but their migration is very poorly understood. Some individuals remain year-round throughout their entire range, and at least some individuals depart during spring throughout their entire range except peninsular Florida. Migrating flocks can include adults and young birds, and recent analyses of movements of banded jays indicate that there is no age difference between jays that migrate and jays that remain resident. The proportion of jays that migrate is probably less than 20 percent."
The data collected by the Turkey Point Bird Count will not only be helpful in gaining knowledge of Blue Jay migration, but the migration of many other bird species.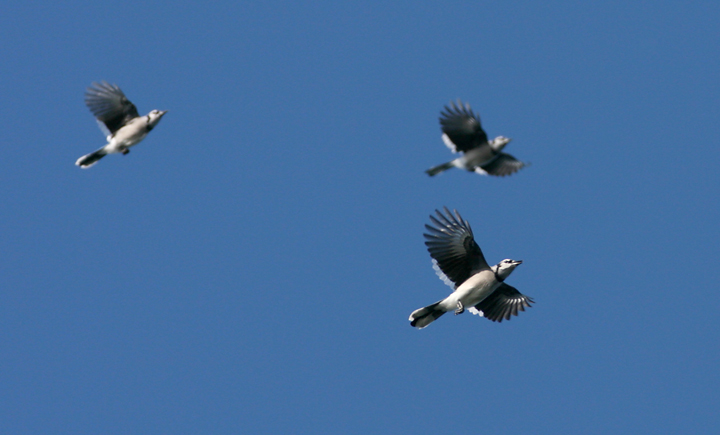 See more photos of Blue Jays at https://www.marylandbiodiversity.com/view/1186.