Golden-Crowned Kinglets Trickling South Past Turkey Point
Golden-crowned Kinglets have slowly been trickling south past Turkey Point over the past couple of weeks. These tiny songbirds are migrating south from their breeding grounds in the boreal forests of New England and Canada.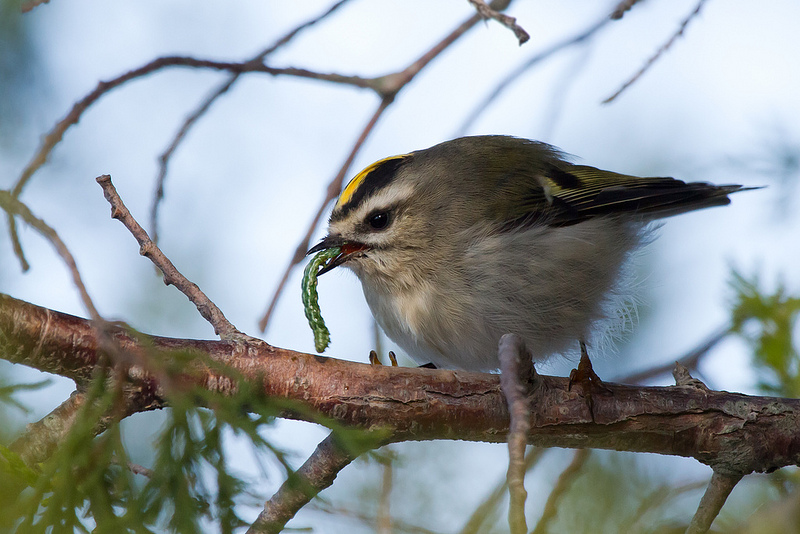 Golden-crowned Kinglets are residents in the conifer forests of Garrett County. Interestingly, according to the Cornell University ??? ????? ????? website, the Golden-crowned Kinglets that breed in the Appalachian Mountains do not migrate. "Golden-crowned Kinglets in the Appalachians and mountainous West tend to stay in one place year-round, while birds that breed across Canada move south to spend winters across the U.S. Banding records suggest that kinglets head due south when they migrate, but other details of their migration are unclear."
Golden-crowned Kinglets often stay high in the treetops, but they are very vocal. The best way to know if there are kinglets around is to learn their distinctive three-part call. Here on the Eastern Shore, we hear Golden-crowned Kinglets in Loblolly Pine forests. During the cooler months they are often found in mixed feeding flocks with Carolina Chickadees, titmice, and nuthatches.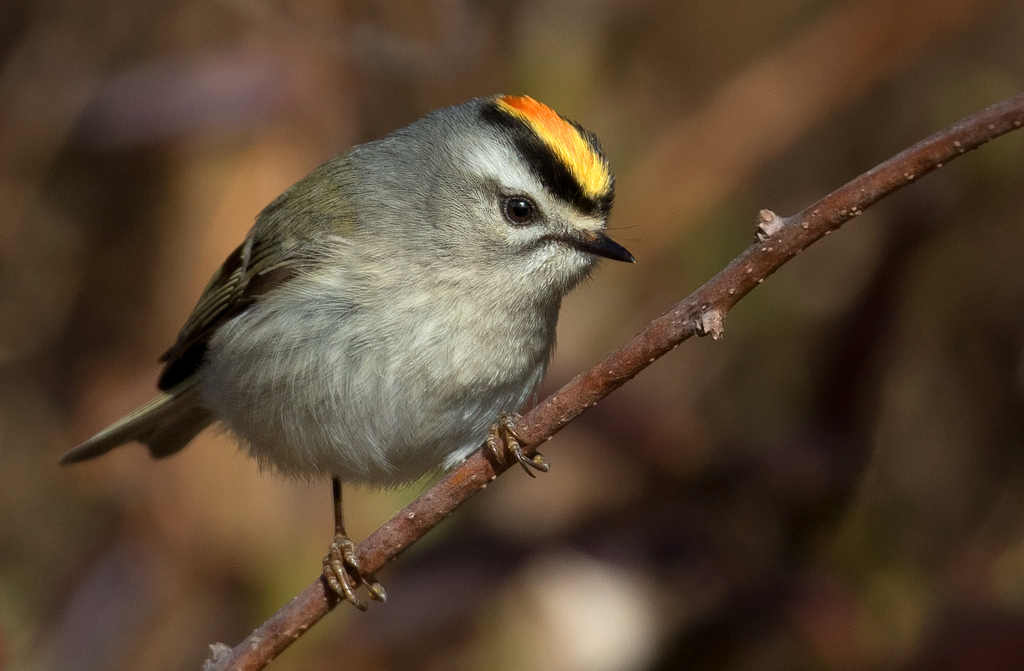 More photos of Golden-crowned Kinglets at the Maryland Biodiversity Project: https://www.marylandbiodiversity.com/view/1214